So…it's been over a month since I've done anything blog related.
Honestly, most of the people who follow this blog know me offline and understand that I'm nothing if inconsistent, so this whole forgetting to post thing is actually pretty on brand.
I still feel kind of guilty though. I'm going to offer up this tag as an apology; let's hope it's not bad.
Today I'm merging Be More Chill and books! For those of you uneducated swine who don't know, Be More Chill is a musical based off the book of the same title by Ned Vizzini. I haven't read the source material, but the musical is iconic!!! It follows a teenage boy named Jeremy Heere who is a social pariah (#relatable) with a major crush on a girl named Christine who doesn't seem to value/notice his existence. When a random dude in a high-school bathroom offers him the chance to take a pill and become chill (TAKE A CHILL PILL GUYS IT'S ALL A PUN), Jeremy jumps at the chance. Will Christine finally realise he's there?
Enough about Jeremy though– the true hero of this story is Michael! Michael is my son and I will fight anyone who hurts him. And if you've listened to the musical, you know Michael is hurt a lot, so my fists are already tired.
Trigger Warnings for Be More Chill:
mentions of suicide & self harm, sex and intimacy, negative self-talk/negative thoughts, panic attacks, fire, alcohol, mentions of drugs, homophobia, and friendship breakups
Listen to Be More Chill Heere: 
This tag was created by Steph at Steph, okay?, who makes a lot of Be More Chill content! If I've converted you to the Be More Chill way of life, you should definitely check out their channel so you can quench your thirst for your daily dose of these dorky high schoolers and just books in general.
The Be More Chill Book Tag uses lyrics, and if you're new to Be More Chill, I've put the songs corresponding to the lyrics in parentheses so you can go listen and enjoy!
Alright, to quote every person transitioning into a tag, let's get into the tag!
1. MICHAEL MAKES AN ENTRANCE (The Play)- favourite character introduction
This song makes me emotional…MICHAEL MAKES AN ENTRANCE, I WANT TO CRY.
For this prompt, I chose Nice Try, Jane Sinner, which is a YA (young adult) novel about a girl who goes to college and joins a reality show for their free housing. Yes, it is as spectacular as it sounds. This book is ICONIC and I shove it down everyone's throats.
I decided upon this book because of the written introductory montage to their reality show, if that makes any sense? If you've read the book, you know what I'm talking about. Essentially, it introduces the contestants to their viewers. It's so fun that I couldn't resist inserting it into this tag!
Trigger Warnings for NTJS: suicide, depression, critique of religion, mentions of sex
2. WHO'S READY FOR MY HALLOWEEN PARTY? (Halloween)- favourite fictional Halloween costume or experience
I'm picking Simon vs. the Homo Sapiens Agenda for this one! My memory retention is bad, so this is the only book I can procure that vaguely relates to Halloween, and even then, I really only remember the scene in the movie where Martin shows up in his Freudien Slip costume. ¯\_(ツ)_/¯ I hope that the book still includes Halloween, because if not, I screwed up this prompt!
Trigger Warnings for SVTHSA: outing, homophobia, strained parental relationships, divorce, slight sexual situations
3. A GUY THAT'D I'D KIND OF BE INTO (A Guy That I'd Kinda Be Into)- one of your book crushes
Okay, don't hate me, but the Darkling from the Grisha Trilogy. Yes, he's problematic, yes, I hate him and his so-called love interest together, but…he's got this bad boy vibe going for him, you know? I hate everything about him, but at the same time…
Trigger Warnings for Shadow and Bone: gore, abuse, alcohol, slight sexual situations
Also…I kinda dig Po from Graceling. He's super sweet…he's the soft boi to the Darkling's problematic bad boi.
Trigger Warnings for Graceling: animal torture/abuse, torture, abuse sexual and otherwise, ableism
4. I DON'T WANNA BE A HERO (More than Survive)- unwilling protagonist
My friends, my friends. Have you devoured the superb piece of literature that is Aru Shah and the End of Time? If not, PLEASE GO DO THAT ASAP!
(If you want to. In this house, we support people no matter what they read!)
In this completely and totally awesome novel, we follow (I don't know why I always say that. We're not stalkers, don't worry) a young Indian-American girl named Aru Shah who is also a compulsive liar. One day, her lying gets her into trouble and forces her to go on an adventure. I chose this book because Aru lies when she feels pressured and/or trapped, and she would rather not feel like that all, so she actually didn't want to go on the adventure…?
I'm reaching, but if you think about it from this really weird perspective, my reasoning all of a sudden achieves peak clarity.
Trigger Warnings for Aru Shah and the End of Time: racist micro-aggressions, neglectful parenting, some emotional manipulation from the villain
5. IT'S BETTER THAN DRUGS, JEREMY… IT'S FROM JAPAAAN (The Squip Song)- A character that was pulled into some 'shenanigans' by a "Cool kid"
Every Shiny Thing uses this irritating trope. I know it's realistic, but it annoys me to no end! I despise it with a burning passion.  Which is one of the reasons why I gave this book two stars, but I don't want to air my dirty laundry so publicly…💅
In this book, Lauren convinces her new and lonely neighbour Sierra to do some illegal stuff…don't do illegal stuff kids!
Trigger Warnings for Every Shiny Thing: alcohol, alcohol abuse, cancer, death, food, foster care, stealing, ableism, neglectful/abusive parenting
6. FOR ME YOU ARE AN UPGRADE (Upgrade)- A book cover that you consider an upgrade to the original
I am going to pull a switcher-ooo on this question and choose a cover I liked better before it was "upgraded." My pick is Percy Jackson and the Lightning Thief. For some reason, the original cover appeals to me more, probably because that's the copy I read for the first time. The covers didn't even change that much though??? Nostalgia is weird???
Trigger Warnings for PJATLT: the only warning I can remember for this is violence, so definitely make sure you check reviews and stay safe friends!!!
7. I WISH I STAYED AT HOME IN BED, WATCHING CABLE PORN (Michael in the Bathroom)- a character who regretted going outside
Is it appropriate to put me down as the answer to this question? Or Arnold from the Magic School Bus? No?
Adina from Beauty Queens definitely regretted stepping outside and joining the Miss Teen Dream pageant for the majority of this book. Who wouldn't, honestly? In this satirical story, the plane transporting pageant competitors crashes on a desolate island days before our main characters are set to participate. A whole lotta stuff goes down after that. This book is a commentary on how messed-up our society is, but it's also wickedly funny and relatable. I don't know what the relatable part says about me, but we're just going to roll with it.
Trigger Warnings for BQ: racism, transphobia, fatphobia, plane crash, death, sexism, abduction, physical assault, murder, graphic injury, food, menstruation, negative self-thought
8. LET'S TEACH THE PITIFUL CHILDREN, WHO HAVEN'T A CLUE (The Pitiful Children)- favourite villain monologue/instance of the villain tempting the hero
I'm nominating Rebecca for this category. I think this answer could be interpreted as being invalid because the villain is not clearly defined and rather vague and perhaps not even a villain, but if you viewed the story as I did, the "antagonist" sure as heck has a point! There's a couple of pages dedicated to this really intense evil monologue, and I was nodding along and whispering, "Preach!"
Trigger Warnings for Rebecca: suicide, murder, anxiety, paranoia, depression, racism, slut-shaming, sexism, illness, miscarriage, pregnancy, death
9. YOU'RE JUST A NOTHING IN THIS HIGH-SCHOOL SCHEME, BUT IT'S OKAY 'CUZ YOU AND I ARE A TEAM (Two-Player Game)- favourite friendship/brotp
THIS SONG MAKES ME WANT TO CRY TOO I JUST LOVE MICHAEL SO MUCH MY GOD EMOTIONS!!!!
All of my children in Heretics Anonymous fit this so much! Heretics Anonymous is a book about teenagers coming together to (for the most part) respectfully critique religious communities. They also have great, open friendships where they feel safe speaking up about their beliefs and disagreeing with each other. 🙌 LEGENDS 🙌
Trigger Warnings for HA: drug use, parental conflict, homophobia, sexism, religious content
10. OF ALL THE VOICES IN MY HEAD, THE LOUDEST ONE IS MINE (Voices in My Head)- a character who pushes past those holding them back or trying to manipulate them
Vivian from Moxie is fighting the patriarchy one zine at a time, despite her conservative school trying to muffle her voice. I don't really believe in the idea of role models, but I mean…I think we can make an exception for Vivian and her mother.
Okay y'all, I tag any and everyone to do this, but I know that sometimes I get weird when people just freely tag others and feel like I'm not allowed to do the tag because my brain is mean sometimes. To hopefully avoid anyone feeling like that, I will discreetly tag anyone who asks on my contact page or anywhere else I reside!
Thanks for reading!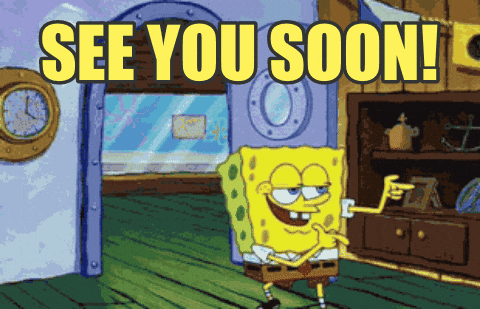 Be More Chill Content I Enjoyed: